Intelligent Quality Forward Planning in All the Stages of the Value-added Chain
1.10. Production Control Plan
The production control plan is a central element of quality planning in ZEISS GUARDUS . It is crucial because it covers the whole quality knowledge from the results of the FMEA analyses via the actual control plans up to the inspection plans and defect catalogues. According to the quality specifications TS 16949 and QS 9000, the production control plan documents as to which process and product characteristics have to be inspected and which methods, measuring equipment and reaction plans are used. A clear folder structure gives an-up-to date overview of all the versions and process states. Sections and even complete control plans can be easily and quickly recreated through a copy function. The changes in the succession of the process chains or inspection characteristics can be executed by means of "drag & drop".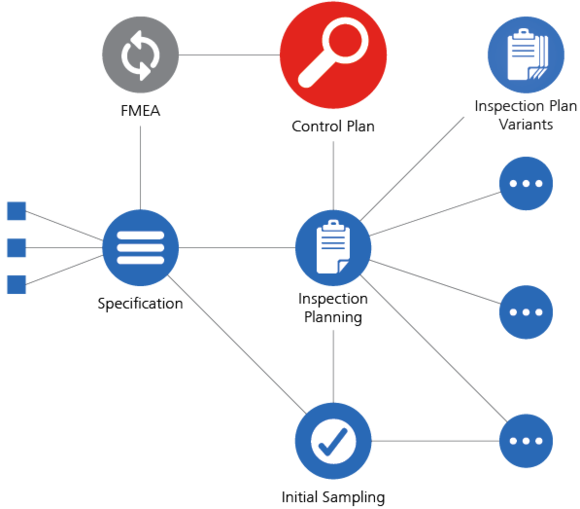 Generation of a Control Plan from an FMEA (SCIO)
Generation of a Control Plan Based on Inspection Plans
Generation of a Control Plan Based on a Flow Chart
Standard Template According to the QS9000 Templates, etc.