Validation
Software validation represents an increasingly important subject for many enterprises because the demanding requirements of EN ISO 15883 and the FDA's 21 CFR Part 11. The Carl Zeiss MES Solutions GmbH supports these specifications, and more, both through its software and professional services.
In comparison to other 'isolated' solutions, ZEISS GUARDUS represents a standard software system and consequently provides an efficient and relatively rapid validation procedure. The re-validation process can be also executed quickly and cost-efficiently. Each functional modification will be automatically recorded by ZEISS GUARDUS. Through this audit function, the necessary tests are quickly identified and thus, the complete re-validation can be avoided.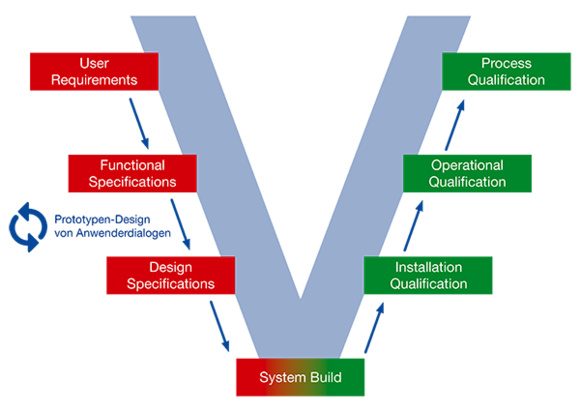 Moreover, the Carl Zeiss MES Solutions GmbH has a long history of validation competence in the form of customized service packages included in client validation projects. Our employees give their support, if necessary – from the development of the master plan through the installation and the operational qualification (IQ respectively OQ) and up to the process qualification (PQ).