All the Information and Data under Control at Every Place at Any Time
3.3. Document Management
The Document Management module provides the right documents and content for every task related to quality and production management. Take quality planning and project management (APQP) as an example. These activities require access to technical drawings, initial sampling (PPAP), production control plans or inspection plans. In the case of quality testing of incoming and outgoing goods and in within production, additional documents such as detailed inspection instructions, drawings or photos of products or components also increase the efficiency and the certainty of the testing process.
In the production process this function allows users to call product data sheets, drawings, settings data, online tool information, without using paper. All these documents are also up-to-date and can be called on with a simple double click. For the efficient processing of internal or external complaints, documents such as: digital images of flaws, complaint reports and lab results can be sent to any responsible persons via workflow and alternatively through e-mail. The ZEISS GUARDUS Document Management module is a basic function which can be integrated in any interface through the help of the ZEISS GUARDUS Designer tool!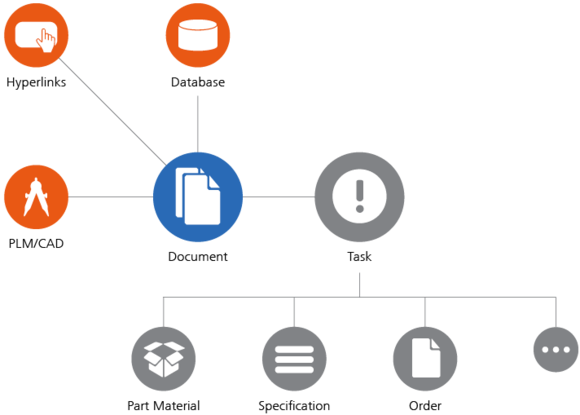 Filing of Important Documents in the ZEISS GUARDUS Database
Access to Documents from Third Party Systems (CAD Systems, Document Management Systems, etc.)
Assignment of Documents to Different Objects (Article, Order, Inspection, Complaint, etc.)
Structuring of Documents According to Freely Defined Catalogues (Document Classification)
Various File Formats (XLS, PDF, DOC, JPG, TIF, AVI etc.)
Management of Validities, Comments, etc.