Smart in Function and Form - Human Centered Design by ZEISS GUARDUS
3.6. ZEISS GUARDUS Apps
The ZEISS GUARDUS Apps follow the principle "make it smart" and offer a completely new form of decision-making and process control to the user that is independent of the location. Their process-oriented operating concept aims at providing a clearly outlined quantity of information in a simple and quick way and in real-time, or in other words exactly when the employee needs it.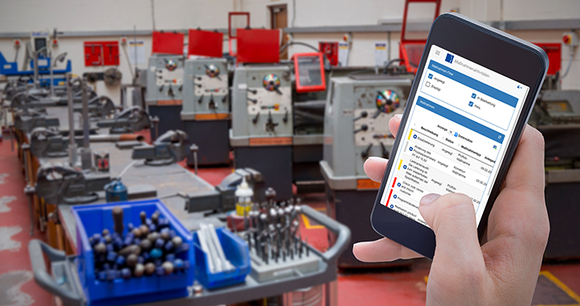 In combination with the modern hardware components, such as smartphones, phablets, or tablets, the compact assistance programs are adequate for a multitude of quality and production management tasks such as the mobile retrieval of performance indicators for a quicker analysis of the cause and impact of potential quality and production problems. Moreover, the ZEISS GUARDUS app kit contains solutions for the mobile production monitoring and the efficient supplier rating.
The technological basis is the so-called MobilePlace of the integrated ZEISS GUARDUS database where all the ZEISS GUARDUS apps as well as their access rights are administered and controlled centrally and safely, independently of the external cloud and app infrastructure.