The Backbone in the Human Centered Design
3.4. ZEISS GUARDUS Designer
By means of the ZEISS GUARDUS Designer, the graphical interfaces can be adapted to the respective workplace of the users in a very flexible way. Thus, each user receives only those screen forms and functions that he/she really needs for his/her individual activity.
This applies not only to the look and feel of the software dialog boxes, but also to their logic and plausibilities. Over 1,100 interfaces, the so-called resources, will be saved and versioned in the database of MES by the ZEISS GUARDUS Designer, and then released by means of the Project Administration.
"GUARDUS MES is an extremely stable and, above all, very flexible application. With GUARDUS, we not only organize our own processes and authorizations, but also define individual interfaces that are adapted to various work surfaces and job roles."
Claus Hermann
Head of CAQ systems and Material
MTU Aero Engines GmbH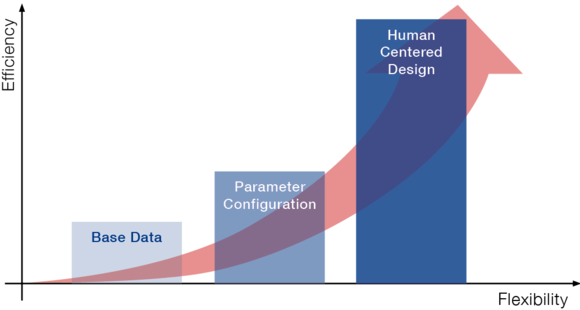 The trained user can also modify the graphical interfaces. The newly designed and update-capable dialog boxes will then be administered in the central database.
Due to this innovative technology, all the interfaces of the standard software GUARDUS MES, whether standard or customised screen forms, can be validated at any time.