Extensive Quality Data due to Impeccable Traceability
2.6. Traceability
The Traceability module handles all traceability via invoice, charge, lot and serial number recording. If a flaw is discovered at any step, the complete production process can be traced back through every manufacturing step and along the logistic chain down to the individual suppliers, in order to identify potentiel responsible entities.
In the other direction, ZEISS GUARDUS traceability quickly shows which components were processed in which completed product. Quality documentation and release reports are available online, and on demand. Combined with the QM Production module, quality data (e.g. characteristics, tolerances and collected measurement values) can also be automatically displayed online for the affected products manufactured.
"For compliance with the superior quality standards of the OEMs along the entire production chain, it is necessary to ensure a systematic traceability of all the components built into products and all of their suppliers. The integration of product and process data from the production equipment and the adjustment of the software interface to the requirements of each workplace and process state have been of great importance."
Michael Hartung
IS Manager
Inteva Products
Roof Systems Germany GmbH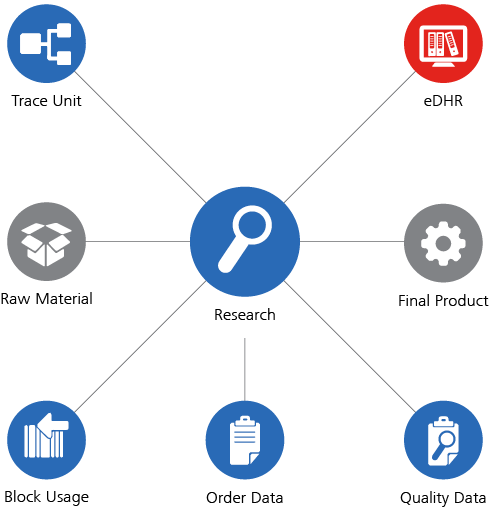 Collection of Batch, Box and Serial No., etc.
Access to Bill of Materials
Complete Product Documentation (Device History)
Top-down and Bottom-up Approaches
Online Access to Inspection Results and Order Data
Use of Scanners (Barcode, 2D Matrix) etc.