Transparency and Flexibility with Innovative Interface Technology
4.2. SAP Integration
The standardization of interfaces represents an important premise for a cost effective software implementation and long-term cost control (i.e: release upgrades). ZEISS GUARDUS is found in several medium-sized discrete manufacturing businesses. Since SAP is an ERP system that is commonly found in these enterprises, the integration of our software into the SAP platform is very important to our customers. Over 50% of ZEISS GUARDUS´ customers have implemented SAP or are considering a SAP deployment.
Therefore, when it comes to integrating SAP, ZEISS GUARDUS focuses on standards and a certified technological solution. The development of the ZEISS GUARDUS – SAP integration tool is based on the experience of SAP integration experts and provides a multitude of functions which considerably simplifies the mapping of tables and fields and in turn expedites ZEISS GUARDUS software installations and accelerates ROI.
"The link between SAP and GUARDUS has been directly certified by SAP and is the most stable interface that we have running. However, if one of the two systems no longer runs, the entire company comes to a stand-still."
Claus Hermann
Head of CAQ systems and Material
MTU Aero Engines GmbH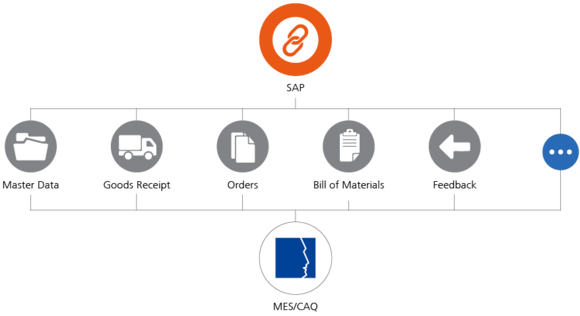 SAP Standard-based Integration
Certified Technology
Rapid and Secure Implementation of Interface Connections
High Stability and Continuous Transparency of Data Interchange
Upward Compatibility (Investment Protection)!