The Royal Road to the Optimum Development of the Production
4.3. PLM / CAD Integration
Product Lifecycle Management (PLM) and Computer Aided Design (CAD) systems contain very important data and documents required for efficient and effective quality and production management. The integration of ZEISS GUARDUS into these systems involves the following tasks:
Display of drawings and documents
With this function, ZEISS GUARDUS provides the right drawing or document (e.g. tool certification, component design) online to the appropriate user and workplace. The primary objective: create one user interface to easily and quickly call all information necessary to accomplish any task.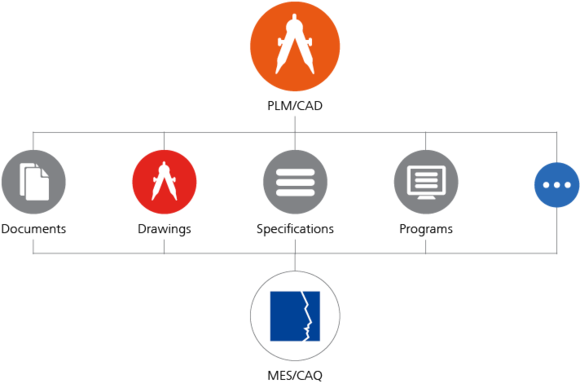 Specifications sharing
In addition to the display of drawings and documents, it is also possible to capture specifications directly from CAD drawings, for example specifications required for sampling process and/or inspection planning. ZEISS GUARDUS also provides a standard interface which can be operated directly by CAD systems. On the other hand, there is also the possibility to import CAD drawings and to stamp them digitally in ZEISS GUARDUS to facilitate an easy and effective transfer of knowledge from designers to fabricators.