A continuous process from A to Z
4.1. ERP/PPS Systems Integration
Various master data, operation charts, orders and bills of materials as well as movement of goods and other data are the domains of the ERP and PPS systems. They provide important initial values for quality and production management. Therefore, the cost effect integration of ZEISS GUARDUS into the IT infrastructure is an absolute necessity.
ZEISS GUARDUS has much experience connecting ERP and PPS applications to our MES/CAQ system. ZEISS GUARDUS developers have designed standard interface to more than 20 widely used applications. This provides organizations with faster implementation time for new projects and future updates which increase return on investment from the very start. Interfaces are effortlessly customized to suit the client's particular needs.
The target: a faster return on investment through efficient and automated data transfer using pre-existing standards.
"The increased inspection frequencies with which we have to perform the required quality measurements can be carried out only automatically, since the amount of data to be evaluated can be no longer manually administrated. The information flow between the measuring system and the CAQ-system may not be interrupted. Moreover, the large quantities that we have in the goods receipt every day would mean a lot of time for the data collection in case of a non-integration between the ERP- and CAQ-applications."
Dr. Roland Schmelzle
Vice President
mefro wheels GmbH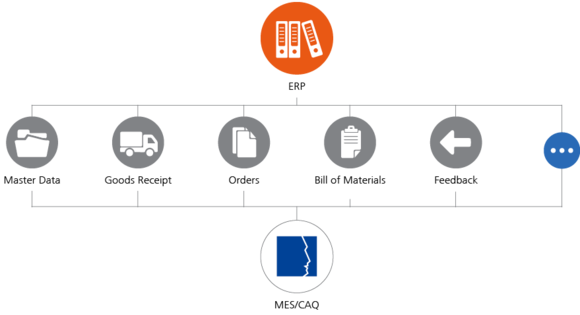 Flexible and Simple Configuration of Interface Processes
Security through a Standardized Processing Mechanism
Integrated Defect Management
Workflow Support as a Monitoring Function
High Performance and Transaction Security through a Database-oriented Solution
Possibility of Extention to Add Customer-specific Record Types
Upward Compatibility (Investment Protection)!