3.2. Workflow Management
ZEISS GUARDUS Workflow Management belongs to system basic funtionality and is available in all ZEISS GUARDUS modules. This functionality is very flexible and is available for all product and process data within the ZEISS GUARDUS database.
This module fully automates operations. The ZEISS GUARDUS Workflow Engine reacts to any event (e.g. a tolerance violation or an exceeded deadline) and conveys the necessary information in various formats to the right individuals in real time.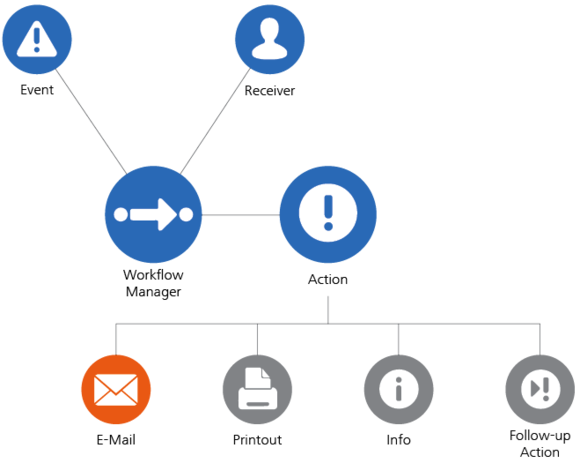 Free Definition of Alarms, Rules and Conditions
Specification of Addressee: Related to Persons, Groups or Station
Automatic Sending of E-Mails
Over 100 Predefined Workflows